Learn how to set up Lookbooks for your team
Lookbooks are set up out-of-the-box based on a series of pre-determined settings. If you're an admin, you can change these default settings so that all future lookbooks will have those settings. Note that users will still be able to override these defaults if they change the settings on an individual lookbook.
1. Visit your Lookbooks Settings page.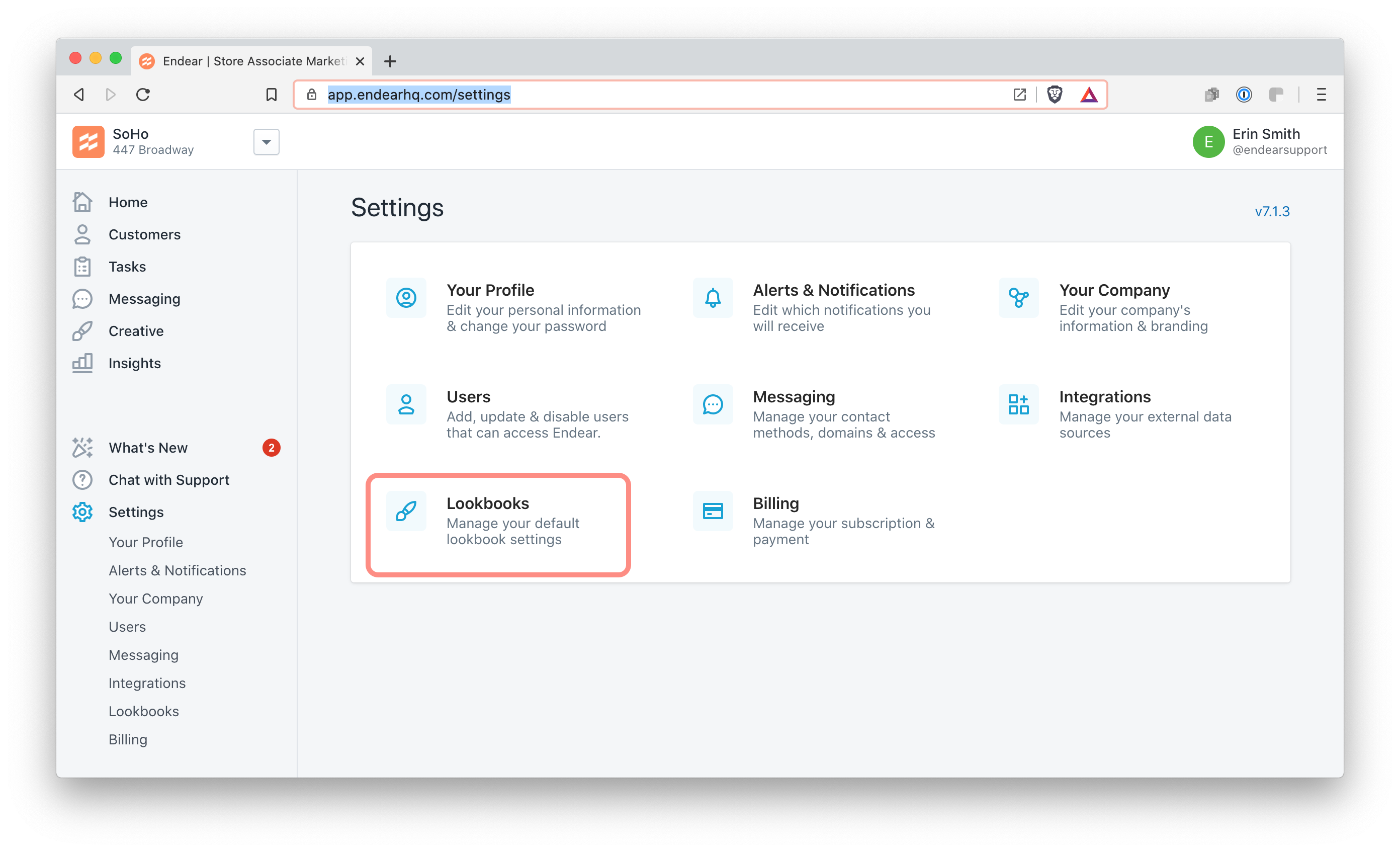 2. From here, you can toggle on (green) or off (grey) any number of settings you'd like the Lookbooks users create to have by default. A breakdown of what each feature means is below: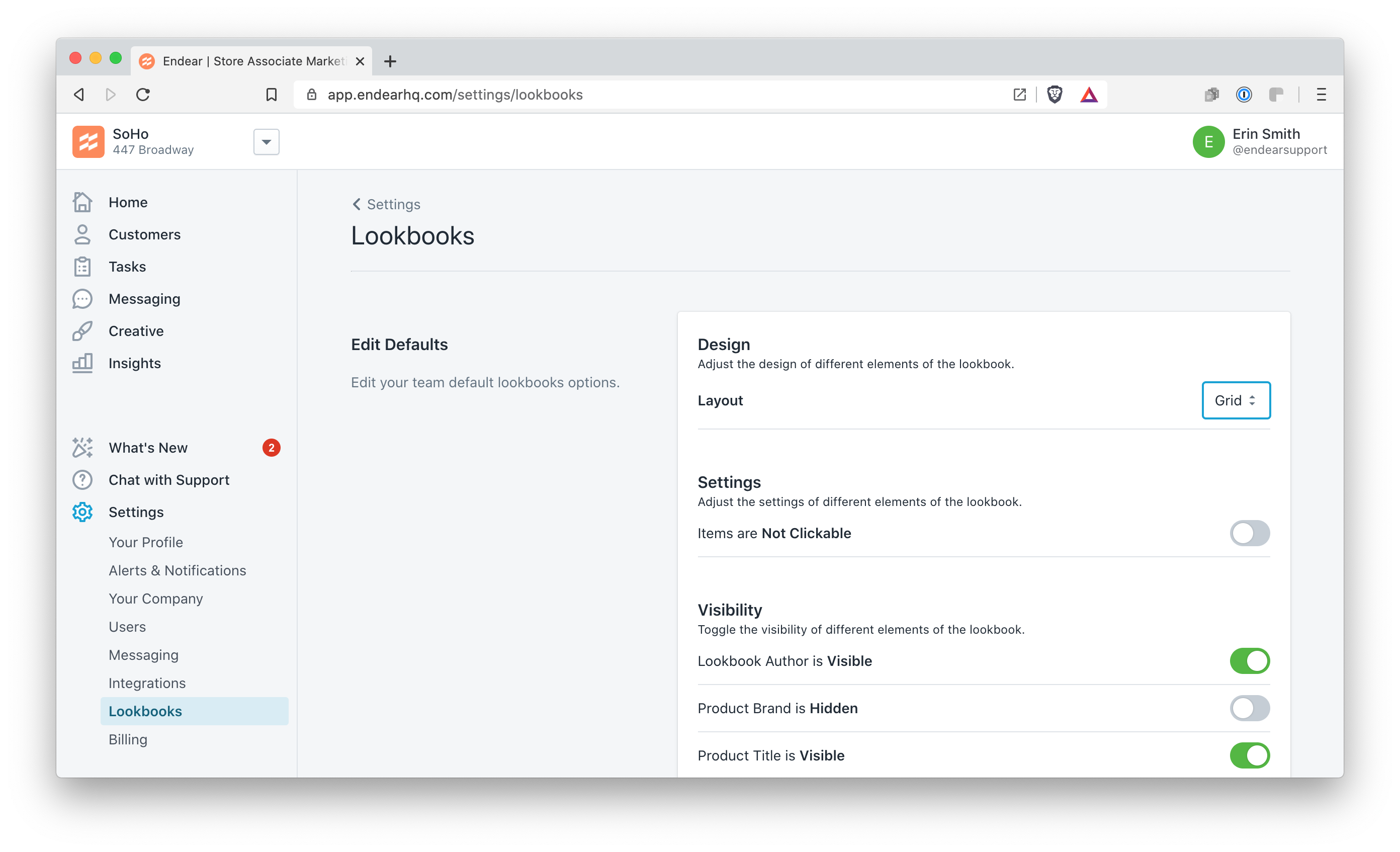 Layouts
Grid: Organize products and images next to each other horizontally to fit the screen size, then move to the next row.
Inline: Organize all products and images into one line, using arrows to scroll across.
Group: Organize products and images into clusters by section.
Settings
Enable images to be clickable (linking to their product pages on your website) or unclickable (static).
Visibility
Author: The user who created the lookbook
Brand: The brand associated with the product
Product Title: The name of the item
Product Price: The price of the item
Product Comments: Comments the user can add below each item